Hello everyone! I hope you all had a wonderful holiday! and a great upcoming New Year.
Looking back in my make up collection I semiannually do a clean up of "reject" items I had purchased through the months and give away practically new items to anyone who wishes for them.
I am the kind of make up shopper that reads reviews, reads again, and then reads some more before finally picking up the items I *think* I want.
Here is my list for 2009 of things of which I thought were going to be great, and were just a flop. These are all just my personal opinion due to my experiences with the product.
In no particular :
L'occitane Shea Butter Lip Balm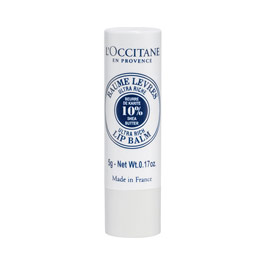 I regret buying this because of the Shea butter this thing goes on so SHEER. I literally swipe the bottom of my lips 50 times then the top lip 50 more times to just "feel" the actual product. After all those swipes, it does not feel like I have a lot of stuff on, just feels like I finally got my balm on.
At first I was happy because the tube gives you a lot more than other brands o in terms of volume/product but I now can see why!
SK II Facial Treatment Essence
I regret buying this because it was DAMN expensive for not much result. At over $150 dollars retail you would expect the miracles it promises. I have heard you have to be patient...I have used this every night and some mornings since the beginning of October. I have yet to see any change. I am only 1/3 done with the bottle. Usually after a few weeks with no results on skin care I chuck things but I will DEF finish this up. Also when first applied can leave your skin feeling a little sticky-ish for like 2 minutes while absorbing.
MAC Blushes
I like MAC MSF 's , I think they are nice highlighter products from MAC but MAC blushes, I think we have ended our relationship. MAC blushes are less expensive than other brands but I believe it is cheaper in price due to quality. Though they do have very pretty colors to choose from you have to swirl and put layer upon layer upon layer of the product to get an effect on some of their shades. Especially from the sheer line. (Hence the name, I understand...)
When I buy a blush I like to just barely tap my brush and get so much product due to high quality pigmentation that I have to be careful not to over apply. This has never been a problem I have experienced with MAC Hasta La Vista !
Lancome Mascara Booster
CILS BOOSTER XL Super-Enhancing Mascara Base">
I have short stimpy lashes- I strive for long and luxurious. I had tried this mascara base from Lancome and was disappointed.
This thing clumps very easily and worse it is a heavy base, so after curling your lashes and applying this, they go straight down again due to the heavy weight. It does not matter if they make my eye lashes look slightly longer if they are shooting down on my eyes where there is no effect.
Cetaphil Gentle Skin Cleanser
A holy grail to some but this really ruined my skin at a pace that was lightening fast.
John Freida Frizz Ease Secret Weapon
I regret buying this because wherever placed on your head suddenly loses all volume, and it is as if you just applied a stiff cream into your hair. The sections become "hard" as if you just randomly taped a section of hair together, and outside the package the name claims Frizz Ease but I beg to differ. It became flat, hard, and still contained my frizz.
This is a finishing cream to be applied on dry hair.
Etude House Hand Cream
I regret buying this because it's GREASY. After you rub, rub and rub, you need a towel to help remove the residual residue. The scent is a bit overpowering. I bought this because I desperately needed a hand cream that day.
That's all I can think of for now.
Does anyone else have any definite purchasing regrets for 2009? Please tell me so I can steer clear!
To Everyone have a Happy New Year! 2010! Woot Woot !