As a complete product junkie and beauty lover, I am guilty of constantly looking out for new creations/items in the beauty world that will be my next potential "HG" item. Constantly trying new things is one of my favorite ways to know more about this topic!
Here are some of the items I have tried recently and just my two cents
Skin Care
1. The Body Shop Vitamin E Nourishing Night Cream $18
I have pretty bad luck with the body shop skin care...
I used this exactly once, and the next morning woke up with 6 cysts on my chin!!! Semi thick cream that absorbs easily
Rating 1.0 <-- bc it broke me out
2. The Body Shop Seaweed Pore Perfector $20
Used this item once again...woke up with 3 pimples around my nose ( aka pore area) tried this the same night as the nourishing night cream =(
This also received bad reviews on make up alley I just bought it in the store when they were having their buy 3 get 2 free and I have been obsessed with pores lately...
Rating 1.0 <--bc it broke me out...
3. Olay Beauty Fluid-Sensitive skin -$ varies
OMG! HG!!!!! I LOVE this! easily absorbs cures all. I have oily skin and it never makes me wake up like a grease ball. It actual counters that. All my other night moisturizers make me awake looking damn oily this stuff mattifies me up. I did try a crazy skin care regime about 2 months ago and it made my skin ridiculously dry, this stuff saved my life.
I went for Sensitive because at the time I was having skin issues, so I wanted to be safe.
Super easy to absorb, slightly runny but light texture, its just love!
I have oily/combo skin and use Clinique Dramatically Different Gel but saw I was getting oily by Mid Day. I added this to my routine after the Clinique and its amazing! No more blotting sheets! The extra surge of moisture while non greasy formula perfectly balances my skin.
Ive tried Clean and Clear to LA Mer and this my friend is the one. I will always have this in my arsenal for life
Rating 5.0!
4. Clinique Even Better Dark Spot Corrector -$49.50
I have tried the old and new formula of this product and this was definitely an improvement over the old formulation. It worked faster, texture is light, and the results are vi sable. Bad part is it's barley vi sable...I used this whole bottle and will not repurchase. Paul and Joe's whitening serum still reigns supreme in my book
Rating 3.0
Hair Care
1. Organix Shampoo and Conditioner in Coconut Milk -$ varies
I have always been complimented on my hair and never thought much of it. I actually kinda thought my hair was naturally good....little did I know it was def my shampoo! I had been wanting to try this for years merely for the aroma.
The minute I started to lather I could feel something was not right.. the conditioner did not help...after a few days many people came up asking me why my hair suddenly looked and I quote "messy" "dead" and "awful"

Errrr not exactly what I had been used to being called. Also the scent disappears within 2 minutes of leaving the shower.
Even with my favorite hair treatment mask, my hair was still pretty limp and lifeless.
Rating: 2.0
Make up
1. Skin Food Aloe BB Cream-$ varies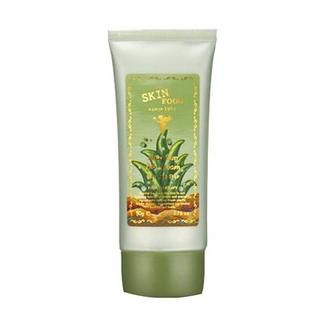 Pretty heavenly fragranced, and quite thick for my preference. I believe this stuff broke me out...sucks because I have 2 tubes of this stuff ( buy 1 get one free)
Rating 2.5 bc I broke out...
2. Nanoce BB Cream -$ 28-29
My current "foundation" of choice. It is semi light and not thick. Definitely has a yellow undertone thankfully( I am shade two) as most BB creams I have tried have a grey one...
SPF 30 and easy to blend. Coverage is light, it can be built up but I don't like to cake it on. My very first Japanese BB cream. I would def repurchase
3. MUFE Aqua Creams - $22
Designed for eyes and cheeks or lips and cheeks I have both types
I think truthfully these are best as non dual purpose items.
The ones for eyes and cheeks I have is Taupe. Blends beautifully, stays on tight on the lid throughout the day, and easy to work with, but... who wears taupe on the cheek?
For lips and cheeks I have a peach shade. On the cheeks its natural, flush, glorious... on the lips its a combination love child of pepto bismal in color along with tin foil finish/effect on the lips...aka ugly.
I don't think I will collect many more of these but for 1 purpose they are def high quality and fun to collect and use. I hope they don't dry up soon though
Rating : 3.7
4. NYC Blushable Cream Stick-$ varies
I have two of these. the price may vary but truthfully it is always pretty cheap. These are easily bendable and smooth, great as a base for powder blush. I don't really tend to use them alone because they do blend in pretty smoothly but the colors are not great for my skin tone so I like to powder above it, regardless of the last step these are a great drugstore buy
Rating 4.0
5. Benefit Sugar Bomb -$28
More of a highlight than a blush, if you are looking for not much color, and a lot of shimmer, this is for you. Nothing special in my opinion and very expensive
Rating 2.0
Hope you enjoyed the reviews. Post is a little long but I hope I covered a varied area of items
Thanks for reading!
P.S. Does anyone know how to get rid of that annoying frame around photos like I have in this post? Does anyone know how to post them and they don't create that frame?
Much appreciated