I saw this tag from
Jen's
Youtube/blog and thought it sounded really fun so here is my Naught and Nice List for 2010!
Organix Nourishing Shampoo+Conditioner in Coconut Milk
Man I hated this...I waited forever to buy this but looved the smell, so was super excited to finally get it. I bought both the shampoo and conditioner. Usually my hair is naturally healthy and tangle free. This stuff reduced shine, created fly aways, and made my already volume lacking fair paper fall flat
Everyone kept asking me if I had did something different to my hair because it was not looking as healthy nor, nearly as good as usual.
When washing my hair, I could barely feel the product lathering into a foam, and it felt like it was no where near deep cleaning/nourishing my hair
Peter Thomas Roth Gentle Correction Complexion Pads
Do you see that pink spot? Allure winner!?
I would apply this my face at night using my hands to hold the pad. Immediately my fingers started to peel, and would not stop peeling the next day no matter how much or how rich my hand cram was. I tried using a tissue as a barrier but the liquid seeped right through. This stuff smelled like peach vodka. This states to have 23% alcohol and it is definitely noticeable. I returned this after three nights, my skin was becoming dry from the harsh product which is saying a lot considering I have oily skin, and I bought this in the summer.
Victoria's Secret Beauty Rush Spray in Appletini Double Mist
This stuff smells sooooooooo good for the first 2.5 seconds you spray... then it's gone. So you spray some more, gone, more, gone, more, gone... after a while you realize your are now covered in OIL (nice, NOT)
The formula of this spray seems be half liquid, half oil? same look of a eye make up remover.
This stuff totally made my skin feel oily, and seem to cause some very faint stains on my white shirts, scent is wonderful but lasts no where near as long as you would assume
Lancome Le Stylo Waterproof Eyeliner
Think this cost about $25 bucks. Total waste. If you have oily lids this is not for you. I applied this on my waterline and it was gone before I was complete with lining my second eye.
Product is ok on the lash line but useless for the waterline. Really had higher expectations from Lancome.
Carmex Lip balm Original Formula
This is only hating on the Carmex in the stick form. I really have no idea why this form would have a following. I found it so waxy, and when I applied it before lipstick application, the lipstick would just slip and slide on the chap stick, my lipstick would go on unevenly due to the texture of this product, and not even last nearly as long as they do with other bases.
Glad I only paid 99 cents.
MAC Shroom
I actually use Shroom every single day. As a brow bone highlight. I really cannot find any other uses for this color. This has to be the most un pigmented and non smooth eye shadow I had ever tried. (Regardless of brand) When you swipe your finger on it you just see some random shimmer, if you pound your brush in the pan, you can see it swipes unevenly and the surface of the shadow is left rough and bumpy. I use it everyday because I want to justify my purchase, and I understand that this shadow is not meant to be super pigmented or smooth, but just the formula to me feels very cheap, and not worth the $15 bucks I paid.
Carmex Moisture Plus
Carmex redeemed itself with this baby. It is pretty new in stores. ( New favorite of mine) I have both the pink and peach tint which look bright in the tube, but go on sheer. These have a nice color, are moisturizing, slightly minty, and non sticky. I like the more lipstick look, and the size of it is very convenient. Not too small, so it is easy to find even in a jumbled make up bag.
Only down side is it has a slight medicinal scent which I wish they would improve upon, but overall, really recommend this as an easy dose of color while being moisturizing for winter
Oxy Spot Treatment 10%
This stuff is a life saver! I have tried so many spot treatments and this is the best I have tried for my spots. I use the 10% formula which seems strong but does not irritate or dry out my skin.
Will repurchase forever, better than all the higher end spot treatments I had bought previously and easy to find
YSL Parisienne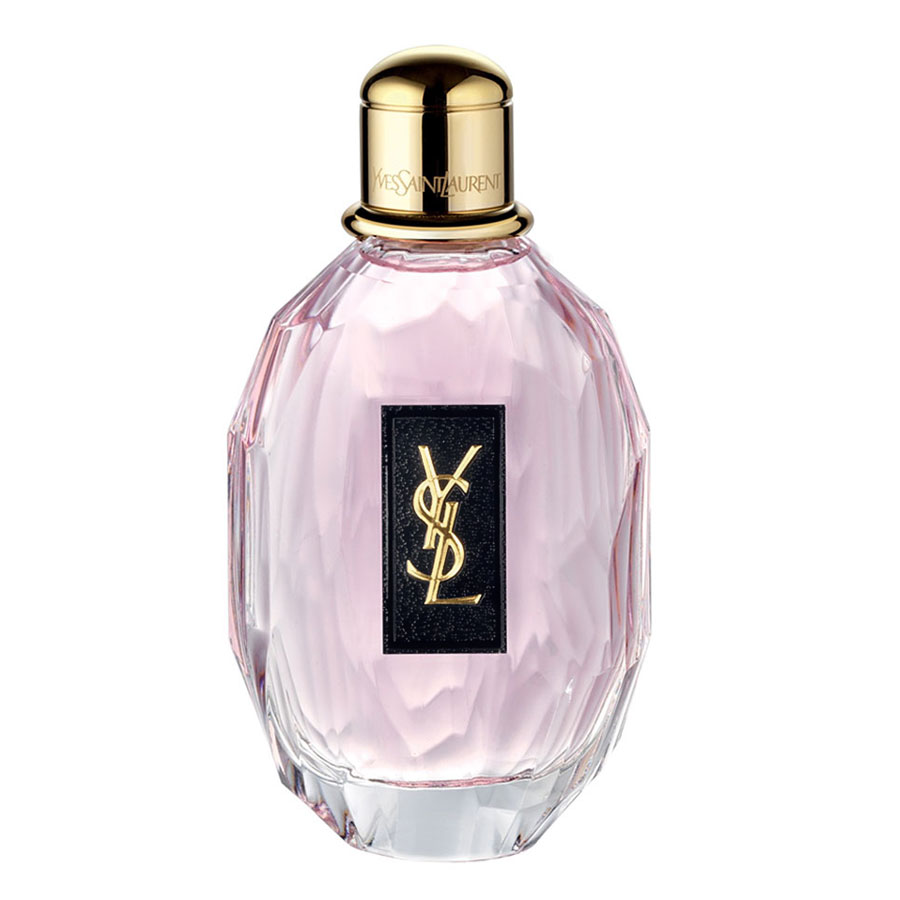 I love this scent! It is so light, young, and lady like. My boy friend has a crazy sensitive nose and hates almost every perfume I asked him to whiff. This perfume must have been the only one he did not run away from this year. To him it smells like lychee fruit.
Packaging is gorgeous, and you feel a little luxury using YSL
Little luxuries like this can really make the day seem better
MAC By Candlelight ( Sorry did not want to steal a pic of this, from a personal website)
I love highlighters and own/tried quite a few and the prettiest and most flattering on my skin in my opinion is MAC's By Candle light. Its a peach shimmer with a pink accent in the back ground. It is not glittery but it is shimmery. When applied it is not a glitter bomb but just peach/pink light on the high points of your face that just makes you look rosy and more angelic.
This was limited edition ( MAC, you guys know the story...) but if it is re promoted, I highly suggest this MSF which is my favorite that I own. One of these should last forever.
Sephora Daily Brush Cleanser
This is so convenient. I wash my brushes every week or every other week outside my concealer brush which is daily. But every night I give my brushes a spritz with this and it removes all the dust and left over make up from the morning. After application the brushes feel softer and look much better. Wipe away excess on a tissue and you will be surprised on how much actually comes off after only 1 application of make up.
I think this product has kept all my tools more hygienic, and my skin is thanking me for it.
Washing brushes can be pretty annoying every week ( if you have a lot of brushes) but this daily cleanse is quick and easy for those days in between
Lorac Moonshadow
I love neutral eye shadows and was constantly buying champagne colors this year, because I was looking for the perfect one. Lorac's Moonstone is the perfect champagne color for my skin tone. Lorac's eyeshadow are velvet smooth and have very nice pigmentation. Moonstone has shimmer but it is not ever over the top, and does not makes your eyes look heavier when you pack it on.
Simple champagne can look slightly boring on the lids but if you find the perfect one, it really makes your eyes look brighter, younger, and you look natural, the color is not obvious so you do not look over done. Perfect for everyday, school, or work
Best Champagne colored shadow I have tried for my skin tone NC 25
A real winner, shout out to my neutral eye lovers!!