Summer time means beach, bronzer, maxi dresses and sandals!!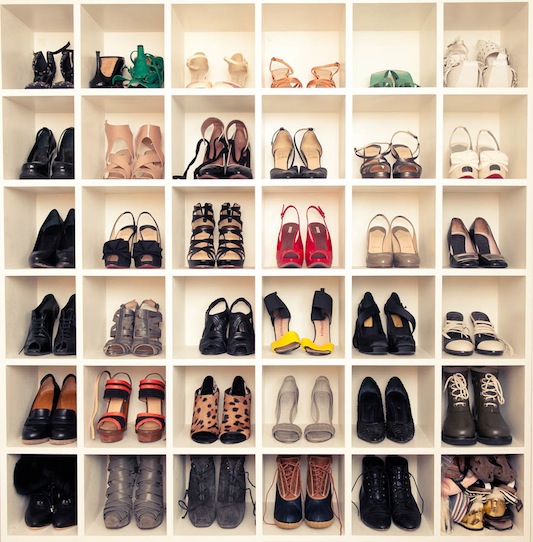 No, the above picture is not my closet ( one day...yeah right!)
I actually realized this year, I had a pretty pathetic summer foot wear collection...I owned 1 pair of sandals that didn't even fit properly, so I decided an upgrade to my collection was needed
The shoes I have been LIVING in, courtesy of Sam Edelman and Zara
The top two are Sam Edelman Gigi's? I think most people will recognize these, as they are quite popular. I had never owned a sandal in such a style where all my foot is exposed but I have been wearing these to death! The padding is quite thick, unlike most where it is so thin, it can wear down in a few uses. I will note that the name on the bottom in gold "Sam Edelman" starts to wear away within a few uses, so that is a bit
disappointing.
.
But overall very comfortable and satisfied with my purchase.
Sam Edelman sandals are true to size but are narrow so if you have wide feet
( like me ) I would order half a size up so your pinky toes dosent hang!!
The bottom two sandals are from Zara.
The blue and brown ones are the ones where I mentioned that they don't fit properly. My feet are a bit too wide for them, and I wore them all last summer so the backing is very loose now and keeps slipping so I may have to poke an extra hole to tighten up the heel strap because I really do love the look of these.
Lastly are my new animal print sandals. These are new in Zara currently and while I was looking for the leopard version which I had posted about in my last post, they don't seem available yet, but these were.
They have quite a comfortable padding, and the animal print adds interest so this was an impulse buy, but I still quite like these.
(Still waiting for the leopard print version!)
While on the topic of tootsies, I picked out some of my favorite pedicure colors for summer
L to R: OPI Mod about you, Essie's Fiji, Essie's Bahama Mamma
Mod about You, and Fiji are shades I

absolutely

hate on my hands but for some reason but are true favorites in the summer for pedi's. They both seem to create the illusion of more tanned feet.
Bahama Mamma actually is quite complimentary to just about every sandal I have tried it with, and works with all my outfits, so this was a surprise but a pleasant find!
Summer prep for shoes, check that off as DONE!