Doing a tag that will hopefully help some ladies master the drugstore aisles!
1. What is your favorite drugstore makeup brand?
Most likely L'Oreal. I do like Revlon a lot but I see in my personal collection I seem to have accumulated and use mostly L'Oreal drugstore products. Especially base make up.
I am not too keen on their color products but their infallible cream eye shadows are superb along with a good range of mascaras.
2. What are your favorite face, cheek and lip products?
Best cheek products in the drugstore is hands down the Milani baked blushes. Incredible color payoff, nice texture, and great finish effect. You just have to get over the gaudy gold packaging.
Prestige also has very cute blushes with a lovely pay off, I love the shade "Natural"
I am also very curious on trying NYC's Sunny bronzer!
Best lip products are the Revlon lip glosses. Their entire lip range is quite good. The color burst line, the lip glosses, the stains many people enjoy, the lip butters! I think they know how to make their lippies.
3. Least favorite product?
Physicians Formula Translucent powder. Looked powdery and cakey very fast.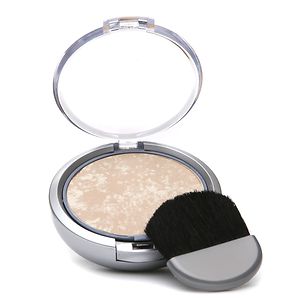 4. What is the best makeup bargain?
Wet n Wild Eye shadows. Great texture, pigmentation, color range, and price.
5. What is your favorite underdog product? (Something you love that often gets overlooked?)
Maybelline Age Rewind concealer in "Brightener". I've used this daily for months, and not only have I only used about 1 percent of product but the opacity is great, the pink tones do brighten without being obvious, and the blend ability is surprisingly good.
It's like a mix of YSL Touch Eclat with Benefit's Eye Bright.
I know all the drugstore lines are coming out with brightening pens, but I do enjoy this one, and will buy a normal concealer shade in the future.
6. A drugstore product that is overpriced?
Physicians formula I feel is very expensive. I know a lot of it is geared towards sensitive skin and good ingredients but some of their stuff has zero pigmentation and it was retails at around $17.
I always only get it on offer.
7. Show your best drugstore dupe(s)!!
Wet n' Wild Brule vs. MAC Brule
Revlon Cherries in the Snow vs. Chanel Pirate
8. Drugstore product that isn't worth the hype?
Probably almost every single Maybelline mascara I have ever tried (outside Full n Soft) been a complete dud for me. Great lash, Falsies, Colossal, Mega Plush, Stiletto, Lash Discovery, Black drama!
Ironically I just recently purchased the Cat Eyes Colossal...I just never learn.
Once I finally try the One by One Volume Express which so many people like, if I hate it, I am quitting Maybelline mascaras for life.