Have you all heard of the "5 Factor Diet"? Apparently Halle Berry went on it before starring in the movie "Catwoman". She looked pretty phenomenal (c'mon, its Halle Berry...) the movie on the other hand was a different story...
It's a diet of all 5's. 5 meals a day, 5 minutes to prepare, 5 ingredients each, 5 x 25 minute work outs etc.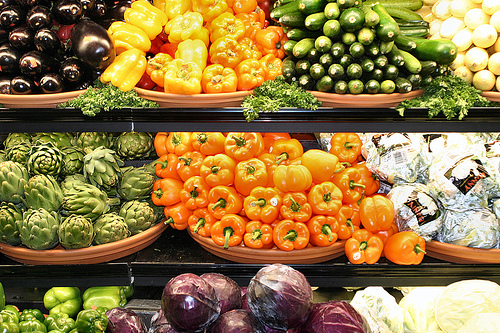 I decided just by the mere number, that I myself will go on the 5 Factor Diet -Beauty Edition
In 2012 I challenged myself to not purchase any more than 5 lip products. I declare this a success! And you know what? It wasn't even that hard! I spent a good six months of it trying to finish one single lip gloss, so buying 15 more was out of the question.
In 2012 I also developed a huge eye shadow addiction towards the end of the year. With the assistance of lash growth serums my lashes became longer and suddenly all I thought about was eyes eyes eyes! So shadows came pouring in, while gloss and lipsticks were out.
This year, I have decided to challenge myself again, and control the reigns on all areas of make up, so....
This year I will buy no more than 5 make up products!
----------------
In each category
But that first sentence was a bit extreme right??
5 base product items, 5 lip products, 5 cheeks products, etc.
I'm thinking the main categories are : Base, eyes, lips, cheeks.
That means in 2013 (starting February 1st it seems) the maximum amount of beauty products I can purchase will be 20. I can buy less (ideally) but I cannot purchase more than 20.
Quite honestly, that would be enough. 20 items to some people may sound high but that's less than two products a month.
I have decided to really just nose dive into my stash and try to find some forgotten (more like un-opened) gems.
So, that is my goal for 2013! (Beauty purchase wise)
Now to fill all your blog rolls with all the purchases I made at the tail end of 2012 in my fleeting madness.

Should I do some kind of 20 product countdown on all the items I purchase?
Anyone else create any beauty resolutions?
Wish me luck...