My current wish list of kinda wants...
I kinda want these item's but not enough to actually get them...
Do you ladies keep lists like these?
I end up trying these on countless times, sometimes years, and just never bite the beauty bullet...
Dior Rosy Glow Awakening Blush:
I have tried this on in the store several times and each time I think it's nice....not $44 dollars +tax nice...more like $25 dollars.
First gift card I receive will go towards this item!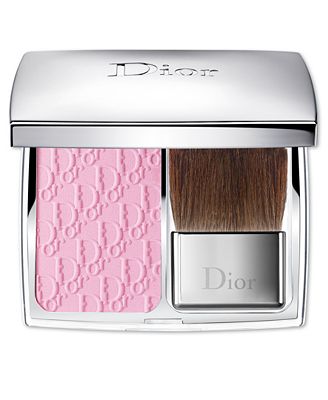 Dior Incognito Palette:
Probably the most blah looking quint Dior has to offer but I have tried this on too and can't help but fall for the true effortless look.
I especially love the beige shade, I know, the most blah shade! But it does help brighten up my lids which are my favorite kinds of shades!
YSL Touche Eclat Foundation:
After sample testing, this foundation is declared love!
Too bad liquid foundations are my least favorite base, thus I have several boxes of un usused ones...how can I justify this one
L
Burberry's Earthy blush
: This color in the pan looks interesting...not something i would usually go for, but the subtle sophisticated contour like cheek sculpting shade still has my interested peaked.
Laura Mercier Blush in Wild Bouquet
: Meet MAC's Tenderling but the peachier version. I envision quite the prairie girl effect with this blush. The hold off is waiting for the Laura Mercier site to offer some new samples because they are amazing quality.
Did I mention the samples haven't changed in over 3 months? I have been checking...
NARS Lip Stain Pencils:
I love NARS and I love stains but I think I hate pencils! From Revlon to Clinique and the few NARS lip crayon pencils I own, I just never reach for them. The whole drawing on your lips with these crayons really seem to turn me off...
Are there any items on your wish list you are a bit hmmmm about?
For those of you who have tried or own any of the above, what do you think? Yay or Nay on purchase?